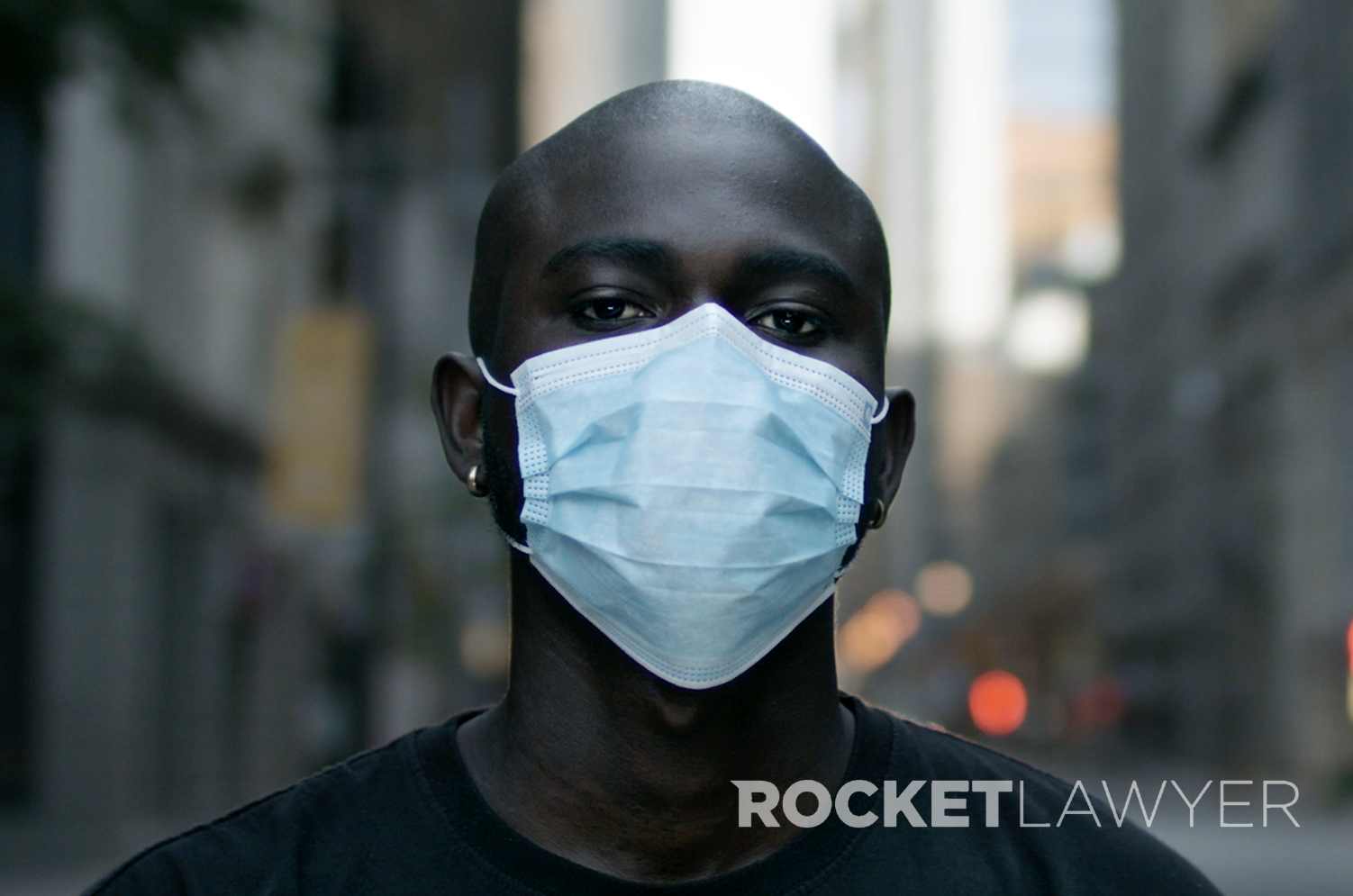 As a response to the BLM protest and civil unrest, our product team jumped on creating a feature to our mobile app that gives anyone the ability to upload video evidence of injustice and get in contact with an attorney for help. I created the GTM marketing design for Rocket Evidence, to promote the feature and app upgrade, across multiple touch points including landing page, email, video, social and app store graphics.
(Designed at Rocket Lawyer)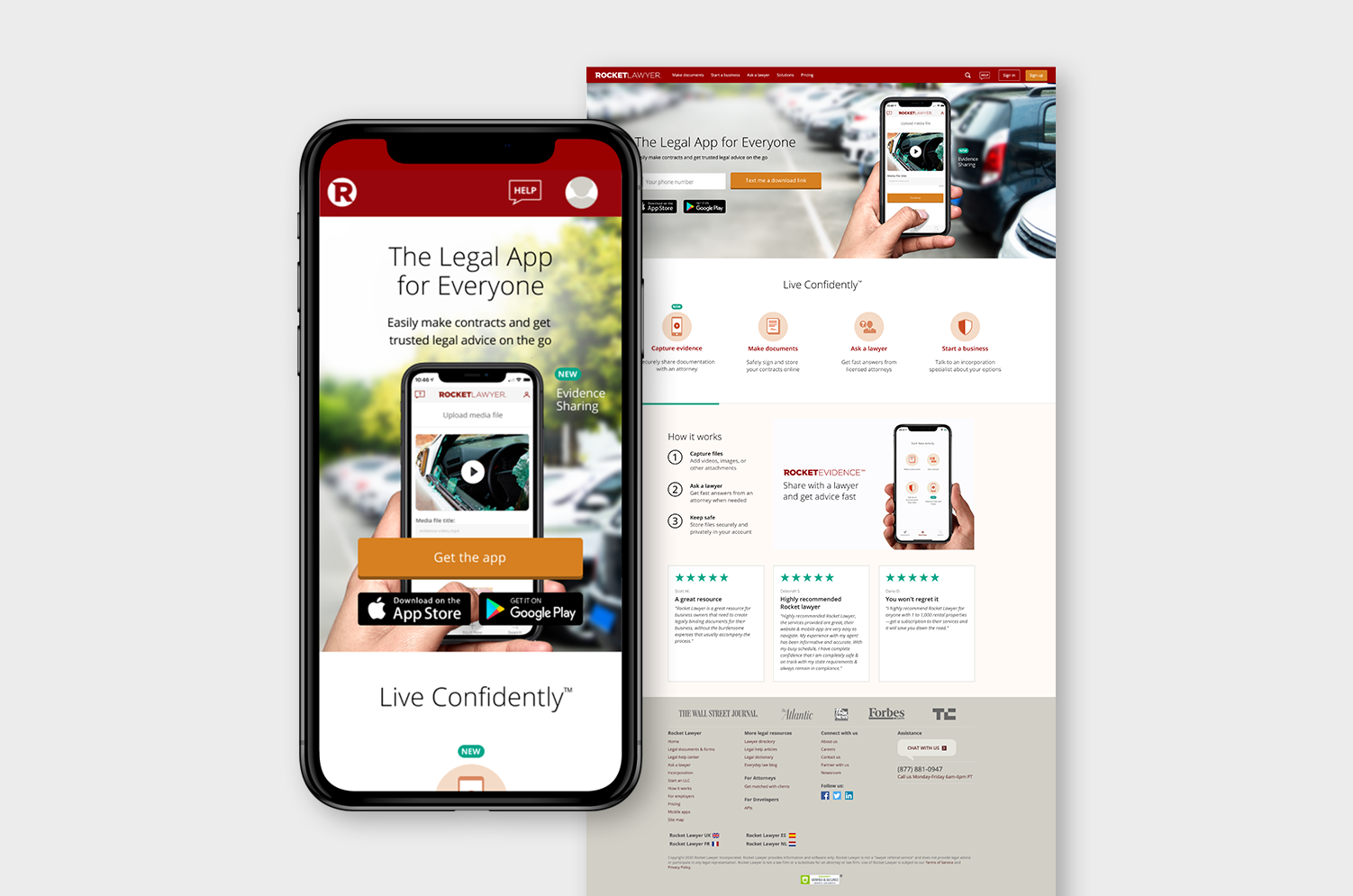 I art directed the creation of two integrated Performance TV campaigns that included supporting Pandora, Google display advertising, Social ads, email and more. Within two months of this campaign, the company saw a significant increase in direct traffic and trial conversions.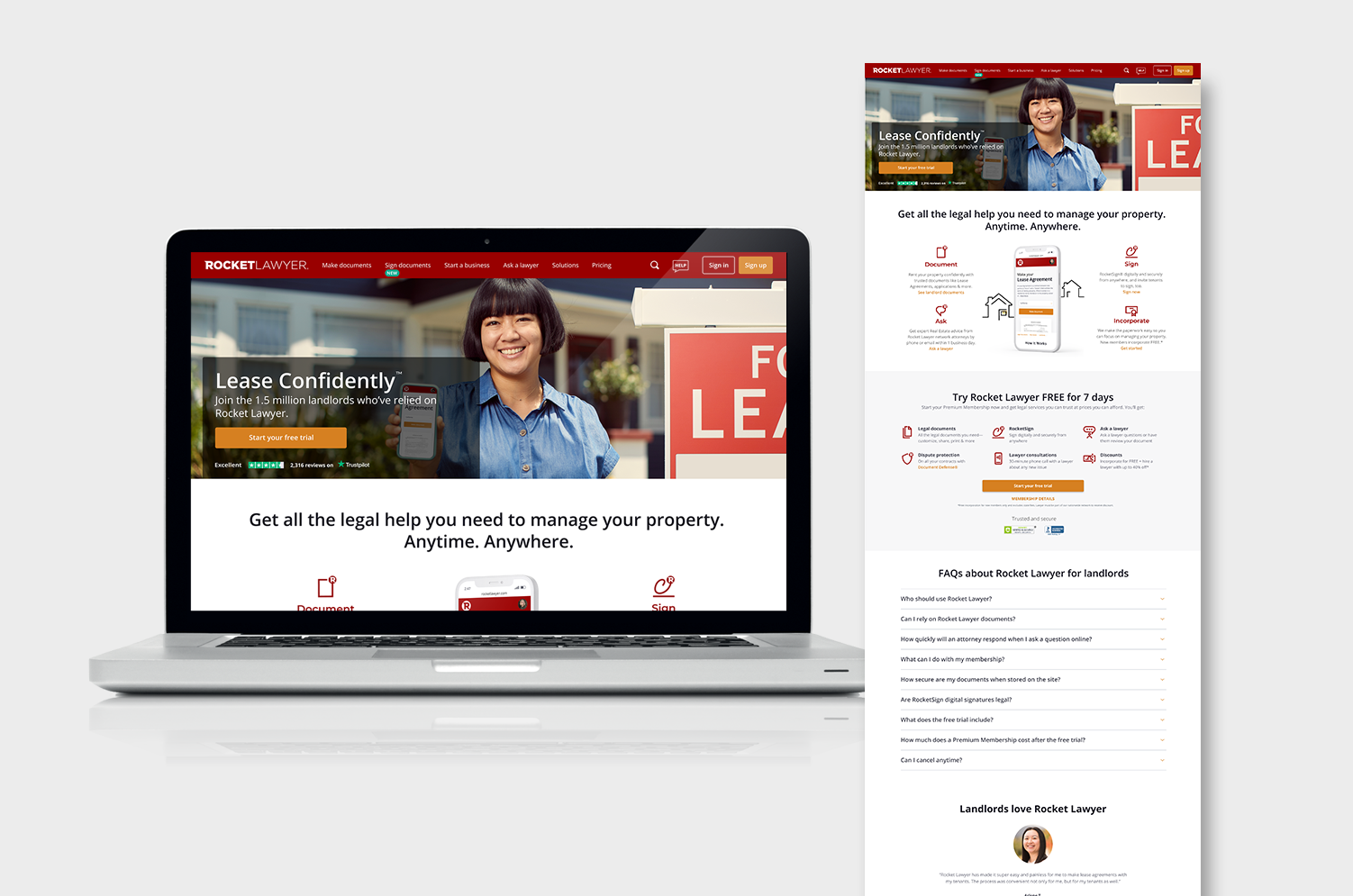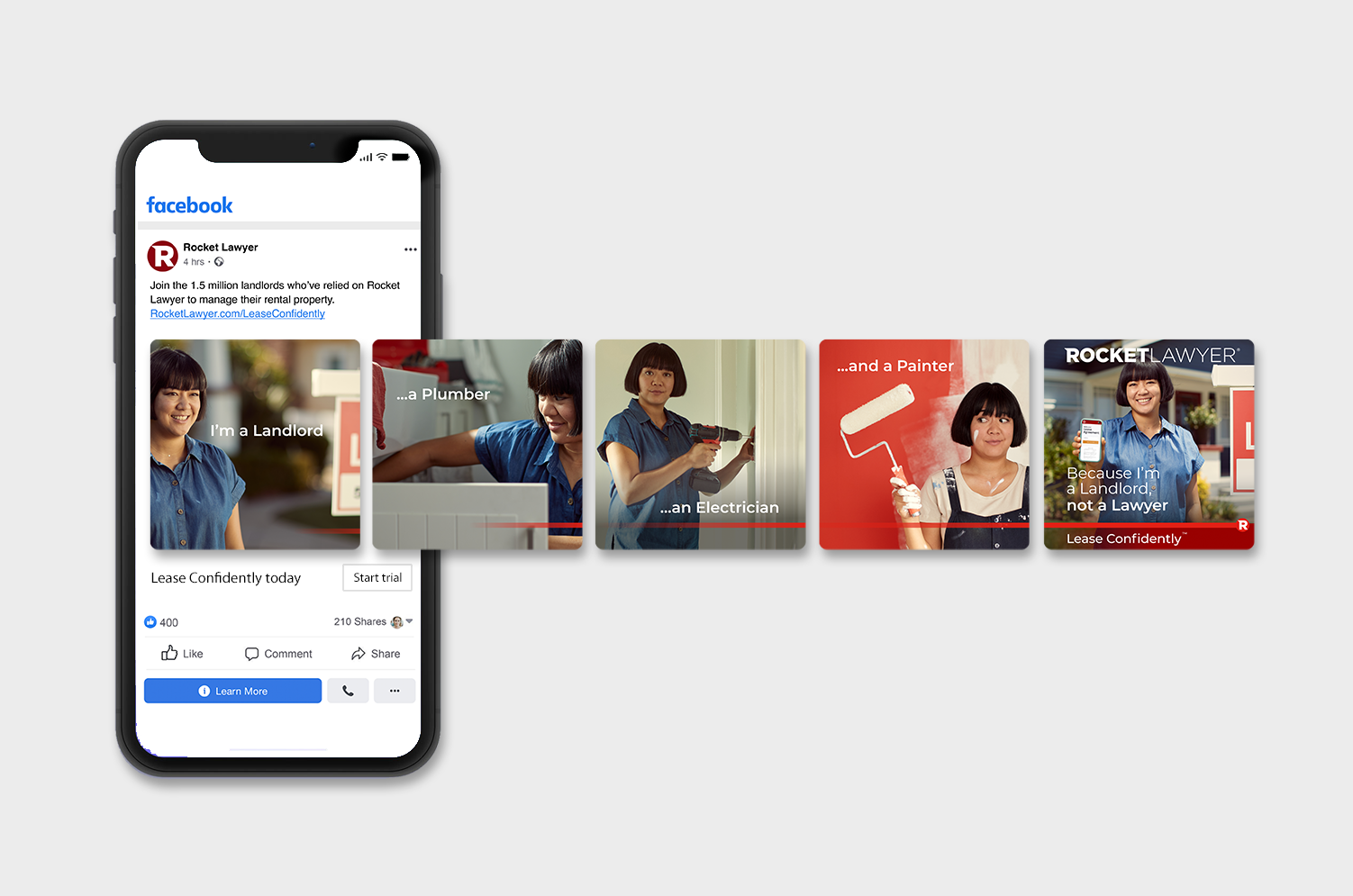 As the Brand Design Manager at Rocket Lawyer I am also leading a brand refresh across product, marketing and employer brand touch points. and a strategic brand architecture refresh that is staging the future of Rocket Lawyer products to come. 
​​​​​​​